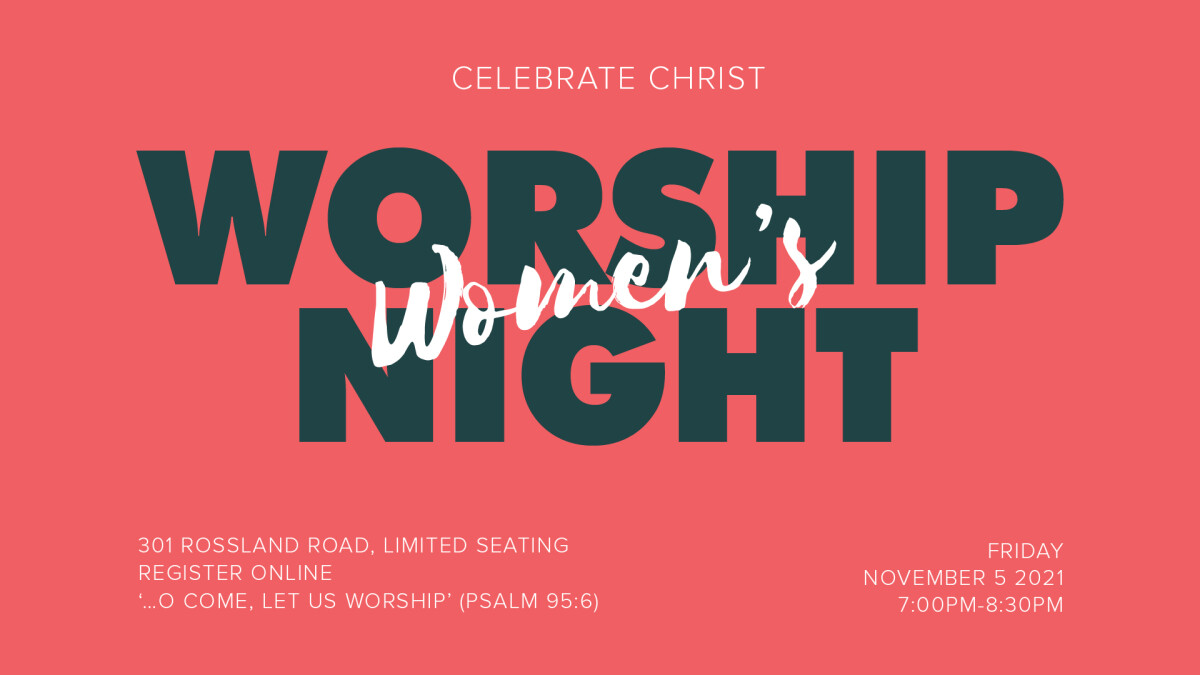 Friday, November 05, 2021, 7:00 PM - 8:30 PM
**Event location change: We have moved to 300 to accommodate more ladies**

Don't miss out on our Women's Worship Night!
When: Friday, November 5th 2021 from 7:00pm - 8:30pm
Where: Calvary Baptist Church, 300 Campus (300 Rossland Road East Oshawa, ON L1G 2X2)
What: Coming together as the body of Christ worshipping our Great God together! '...o come, let us worship' (Psalm 95:6)
How Much? This event is absolutely FREE!​

CLICK THE LINK DOWN BELOW TO REGISTER! LIMITED SEATING AVAILABLE.​​​