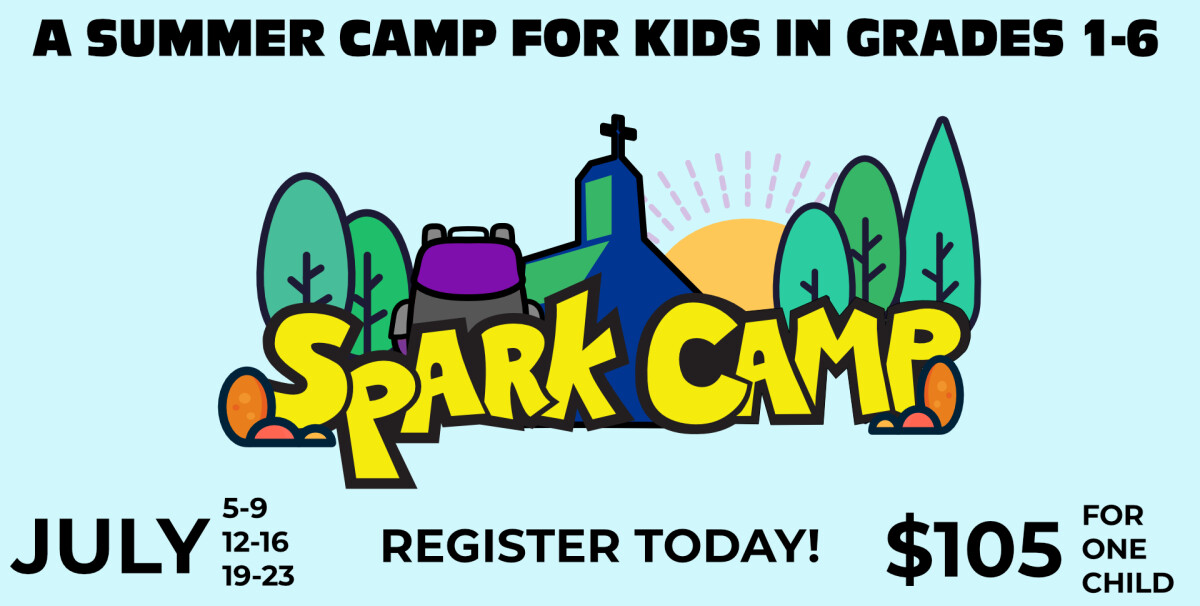 Every Monday, Tuesday, Wednesday, Thursday, Friday, from 07/05/2021 to 07/23/2021, 8:15 AM - 2:15 PM
We'll be having a ton of fun this summer at SPARK Summer Camp! We are very excited about all we have planned for the camp! Bible lessons, fun activities, and an opportunity to learn new things are all part of SPARK camp this summer, all while prioritizing the safety and health of our campers and leaders!
Camp will run for 3 weeks (July 5-9, 12-16, and 19-23) and will operate under three staggered drop-off and pick-up times for different cohorts (8:15am-1:15pm, 8:45am-1:45pm and 9:15am-2:15pm). Cost per child for the camp is $105 for one week.
Registration forms available in the office and below at the link.