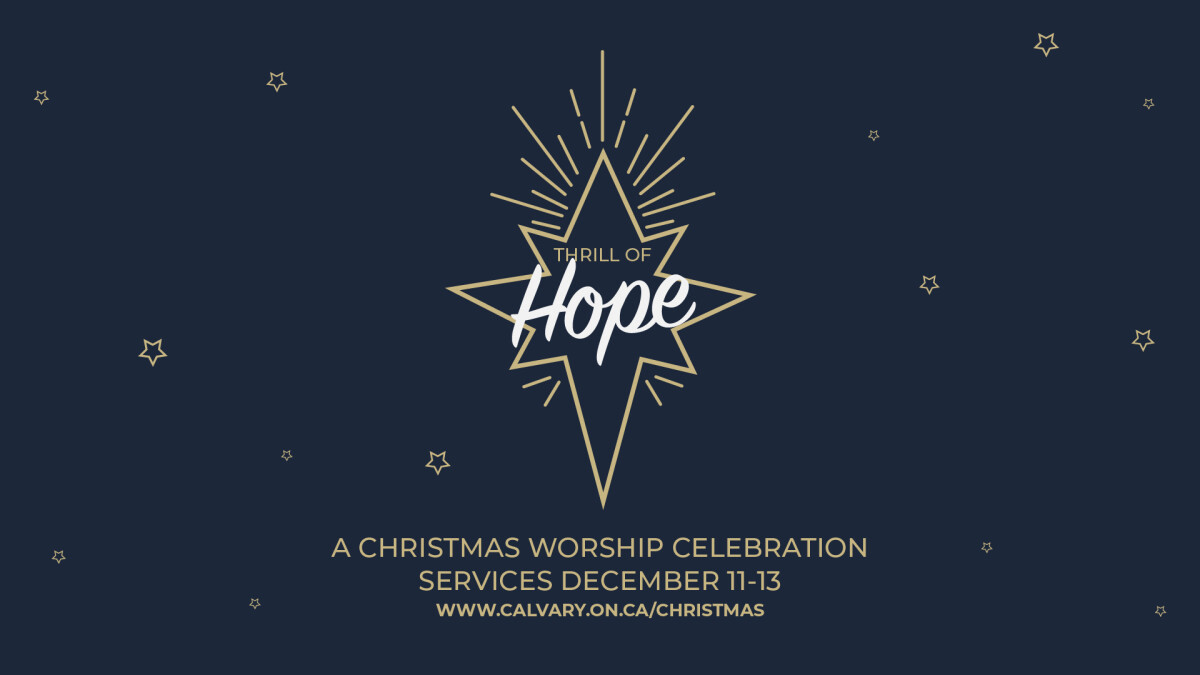 Friday, December 11, 2020, 7:30 PM - Sunday, December 13, 2020, 8:00 PM
CHRISTMAS at Calvary Baptist Church, Oshawa
"…the weary world rejoices for yonder breaks a new and glorious morn"

Our weary world needs to find the hope that broke in on that holy night. Perhaps you find yourself needing hope? We invite you to join us for our special Christmas services this year as we celebrate the birth of Jesus Christ in story and song!

Featuring inspiring music, dramatic spoken word, special media and lighting.
SIX SERVICES
Friday December 11th - 7:30PM
Saturday December 12th - 7:30PM
Sunday December 13th - 9:00AM & 11:00AM
Sunday December 13th - 3:30PM & 6:30PM
Regional health protocols will be followed including physical distancing, limited capacity and masks as required
REGISTRation


LOCATION
Our main building is at 300 Rossland Road East in Oshawa, Ontario. Visit our contact page for more information about office hours and contact information.
ADDITIONAL CHRISTMAS SERVICES
Dec 20 – 9:00AM & 11:00AM Christmas Sunday Services
Dec 24 – 6:00PM Christmas Eve Service