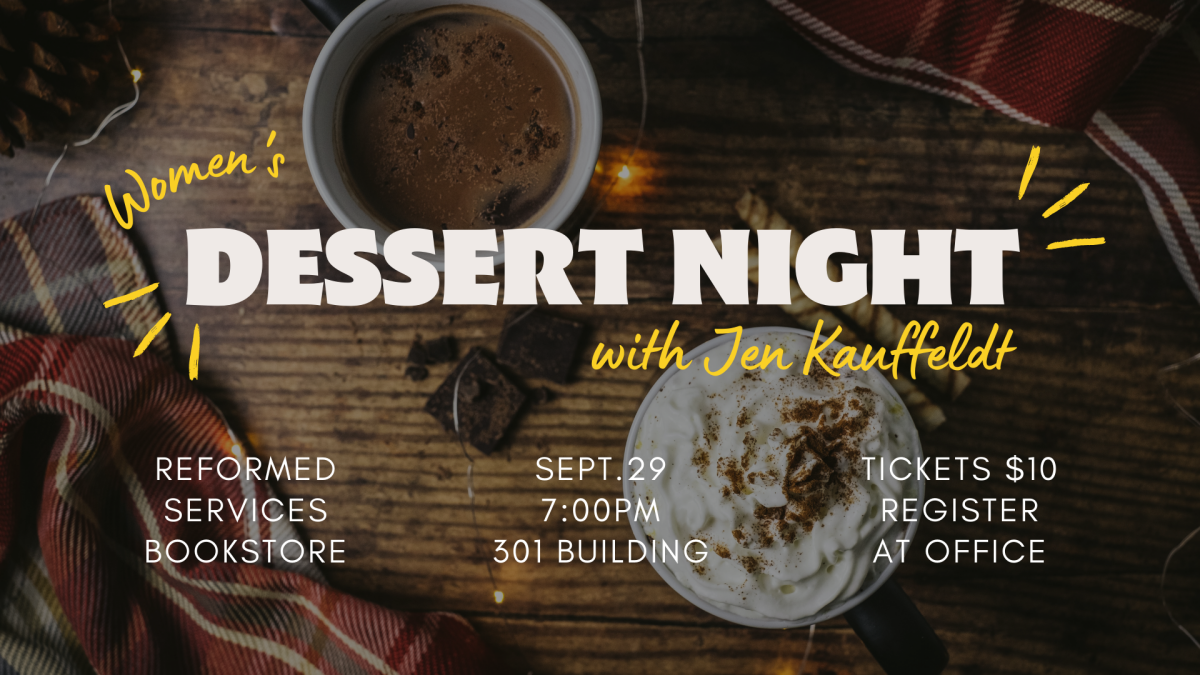 Friday, September 29, 2023, 7:00 PM - 8:30 PM
Women's Dessert Night with Jen Kauffeldt
Ministry to Women Dessert Night
Friday, September 29th @ 7pm
301 Building $10 per person

You are invited! Come, bring a friend and enjoy an evening with other Calvary women. The program will be short! Together we will worship the Lord through songs (just a few), hear from Jen Kauffeldt, share some sweet treats and shop the variety of Christian books available for purchase from Reformed Book Services Bookstore.