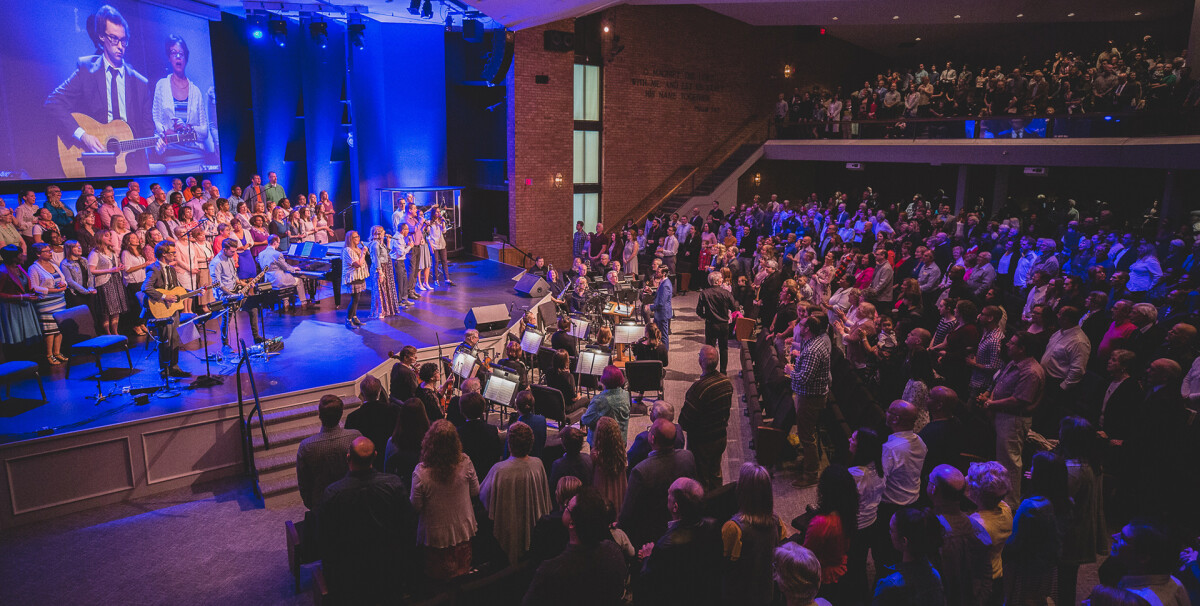 Every Sunday, from 09/08/2019 to 06/14/2020, 9:00 AM - 1:30 PM
In total, a Calvary service is about 90 minutes in length. Services begin with the Calvary band leading the church in music - singing modern and traditional songs. After the music portion of service is complete, one of our pastors will come out to share an encouraging and hope-filled message about Jesus. After the service, you'll have a chance to connect with people over a cup of coffee - on us!
Where We meet
Calvary Baptist Church has two locations. Both are located at the corner of Ritson Road and Rossland Road, lovingly referred to as 300 and 301. Our main building is at 300 Rossland Road East in Oshawa, Ontario. Visit our contact page for more information about office hours and contact information.
What To Expect
DRESS & PARKING
Our main goal is that you would feel welcome and comfortable during your visit here. Sunday's at Calvary are exciting, casual, and relaxed. Dress how you want and expect to feel welcomed as our guest.
We have ample amount of parking. We have an awesome parking team that will direct you where you will need to go!
Where do my children go when I get there?
We have both children and youth programs available at Calvary Baptist Church. Because the safety of your children is of utmost importance, all ministry workers go through background checks and receive training.
When you arrive, please visit one of our check in stations and we will have someone there to help you find the appropriate group for your kids. We also have a nursery for the youngest children who attend.
Children 4 years and up will join you for worship in the main auditorium and then will be dismissed to their program during the service.
How early should I arrive?
We suggest that you arrive 20 minutes prior to the service. This will allow you to park and check your children in.