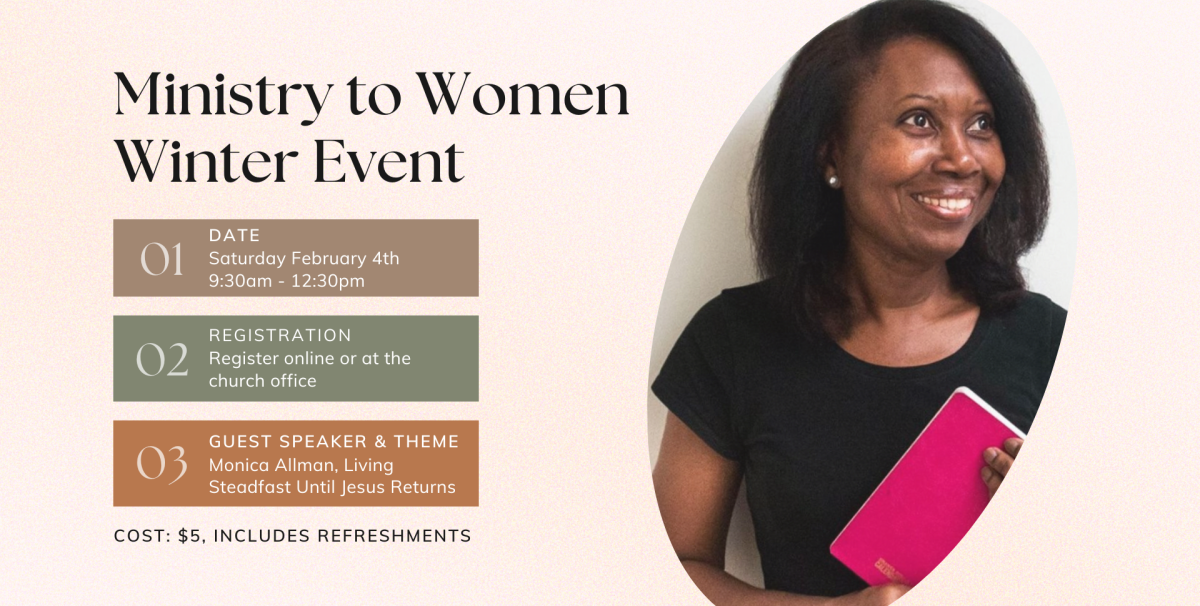 Saturday, February 04, 2023, 9:30 AM - 12:30 PM
Ministry to Women Winter Event—All Women Welcome!
Guest Speaker: Monica Allman, the Canadian Ambassador of Revive Our Hearts Ministry

Monica resided in Scarborough Ontario. She is married and has three grown children and two grandchildren. Monica has led various Bible studies, women retreats and has invested in many mentoring relationships. Her passion is to see women enjoying God's Word and growing in Christlike character. Her desire is to see the teaching of Biblical womanhood expand in Canada.
Theme: Living Steadfast Until Jesus Returns
Cost: $5 - can be paid in advance online or at the door the day of the event