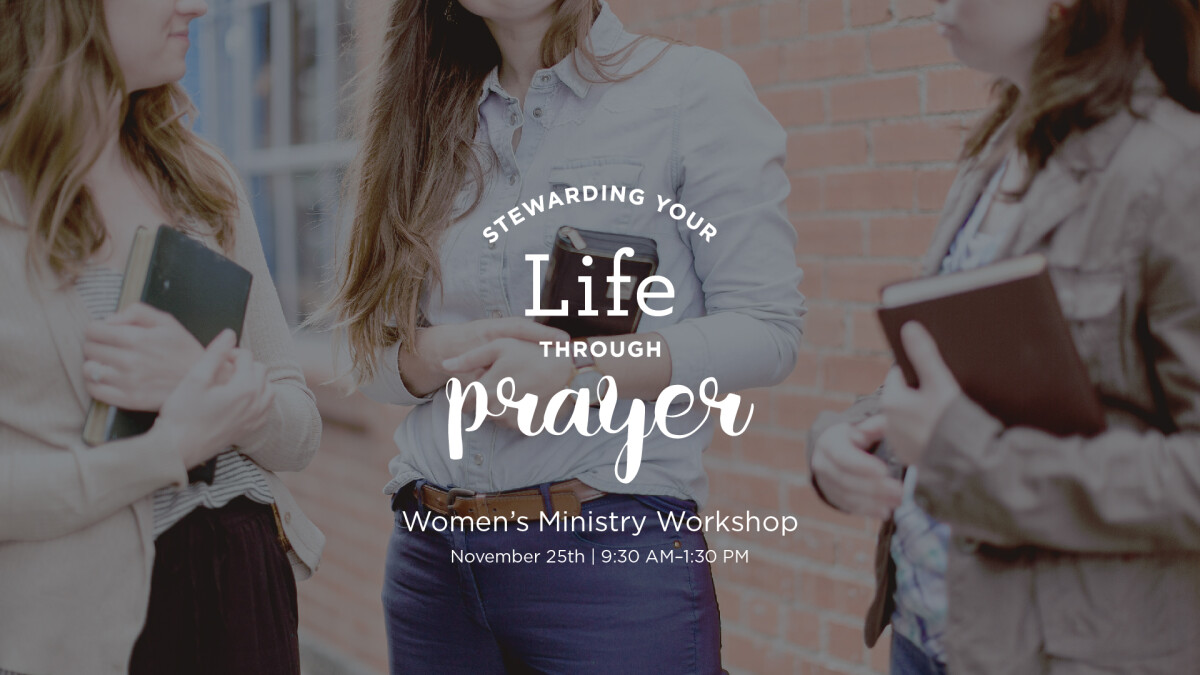 Saturday, November 25, 2017, 9:30 AM - 1:30 PM
Investing in others creates many opportunities to develop our leadership and dependency on God. Prayer is essential to our lives and to the influence of others, and yet, rarely prioritized.
• Are you praying for those in your influence?
• Do you know how to pray effective biblical prayers?
• Do you desire to enrich your prayer time with others?
Remembering to pray for others can be a challenge. Knowing how to pray can be even more challenging. Praying God's Word can help, but do you know how? Do you know that the New Testament is full of examples of how we should pray?
Come and equip yourself with other women and discover practical ways to cultivate your devotion to Christ by learning to effectively pray scripture.
Together we will look at:
• Practical ways to biblically strengthen and revitalize our prayer life.
• How to inductively study biblical prayers through a mechanical layout of scripture to gain greater understanding.
• How a deeper knowledge of God was at the heart of the apostle Paul's prayers and available to us today.
Includes:
•3 Interactive teaching sessions, before lunch
•Recommended resources
•Connection with other women at Calvary
•Equipping resource "Habits of Grace" by David Mathis
•Beverages, hearty morning snack , and catered lunch, please indicate gluten-free when registering
Join Jenn Martin and Ruth Edwards as they share their passion to see women praying God's Word in order to strengthen their spiritual resolve.
online registration is closed, to register call 905-433-2960