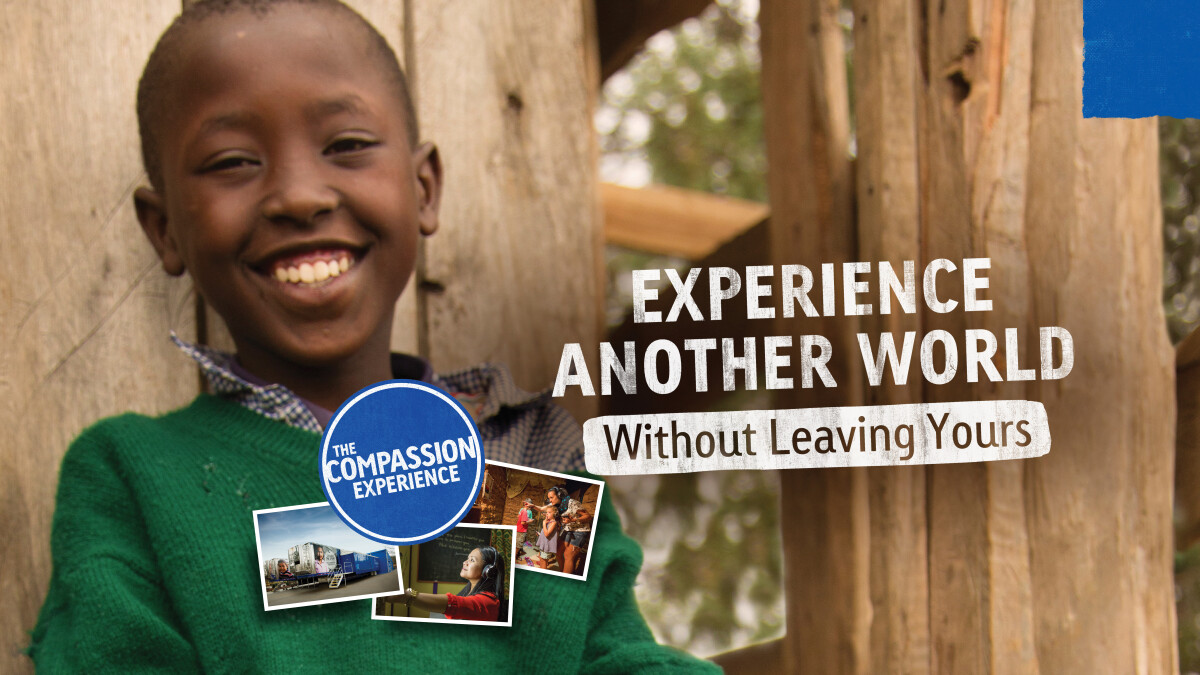 Daily, from 09/29/2017 to 10/02/2017, 11:00 AM - 7:00 PM
The Compassion Experience is coming to Calvary! Don't miss this amazing opportunity to see what it's like to live in developing countries first hand, without leaving Oshawa.
Take the interactive tour, learn about each child's harrowing story that ends in hope!
Available:
Friday 11:00am – 7:00pm
Saturday 11:00 – 7:00pm
Sunday 10:00am – 6:00pm
Monday 11:00am – 7:00pm