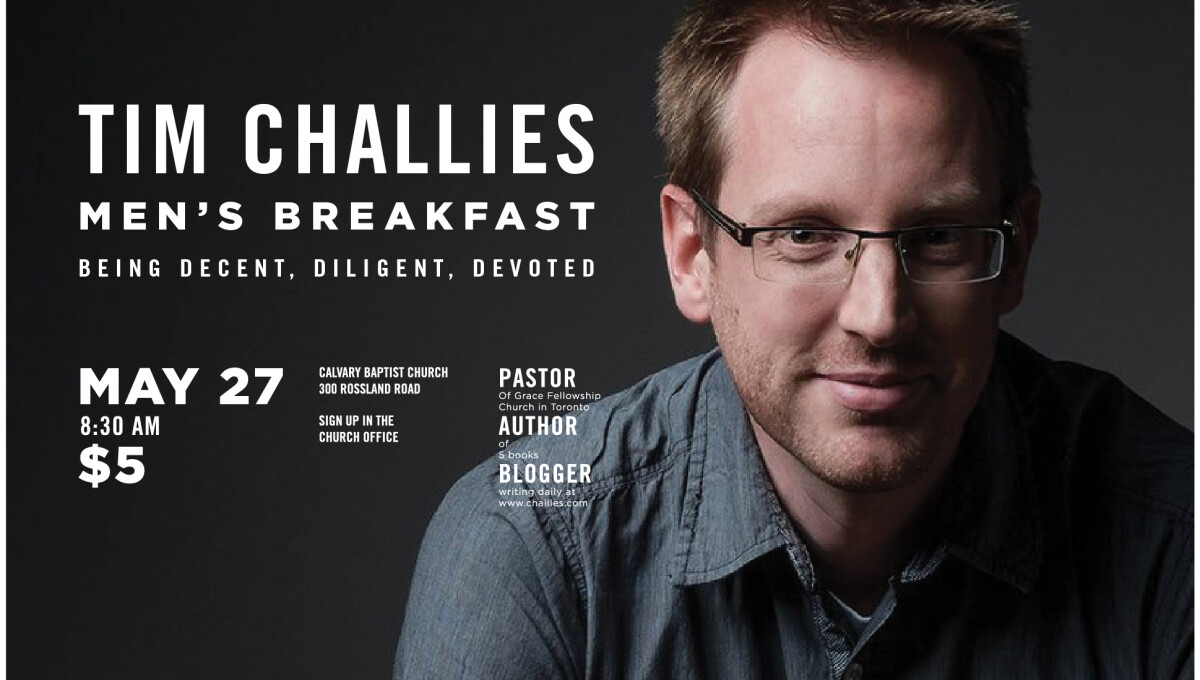 Saturday, May 27, 2017, 8:30 AM - 10:00 AM
Come and join us on Saturday, May 27th as we welcome pastor, author, blogger and book reviewer Tim Challies to Calvary Baptist Church for a special Men's Breakfast.
Tim is a gifted communicator who brings a wealth of knowledge coupled with a passion to serve Jesus.
All this, and you get a delicious breakfast as well for only $5 per person.
Save the date and sign up at the Church Office!