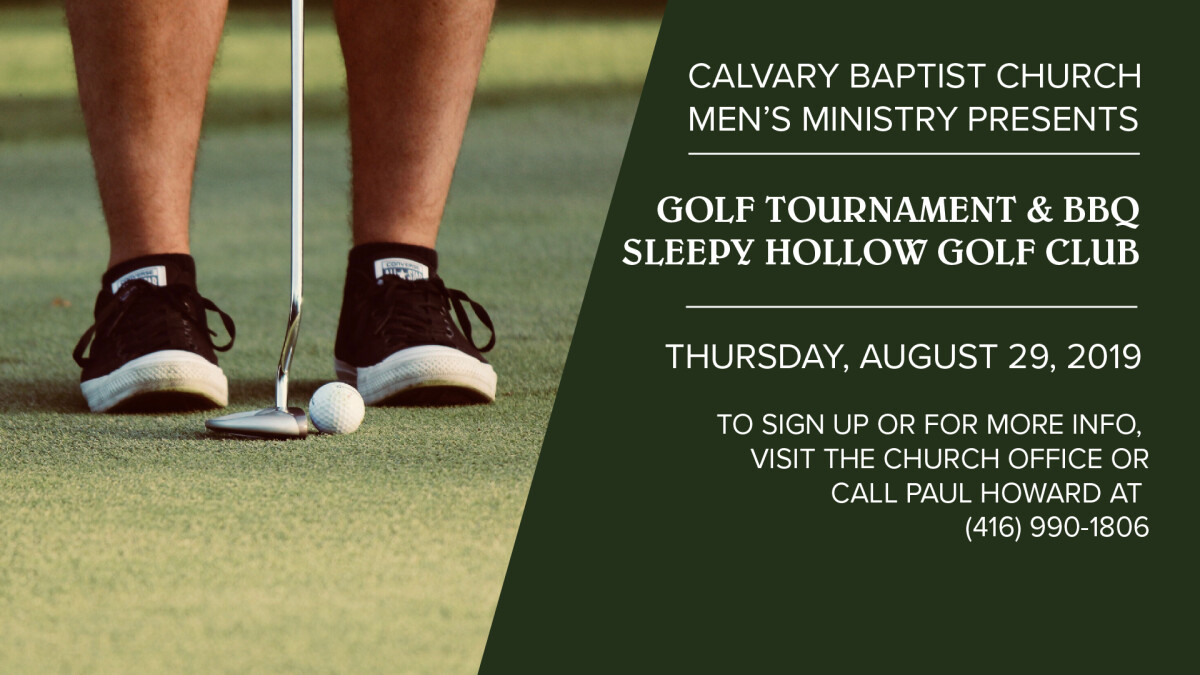 Thursday, August 29, 2019
Men's Golf & BBQ - Thursday, August 29th
​Guys, grab your clubs, invite some friends, and come and join us at Sleepy Hollow Golf Club on Thursday, August 29th for some golf, food, and fellowship.
We have several options for you to join us:
$75 - 18 Holes & BBQ dinner (tee off at 1pm)
$50 - 9 Holes & BBQ Dinner (tee off at 3pm)
Please contact the church office (905) 433-2960, contact Paul Howard / (416) 990-1806, or click here to book your time.
Looking "FORE"ward to seeing you there!