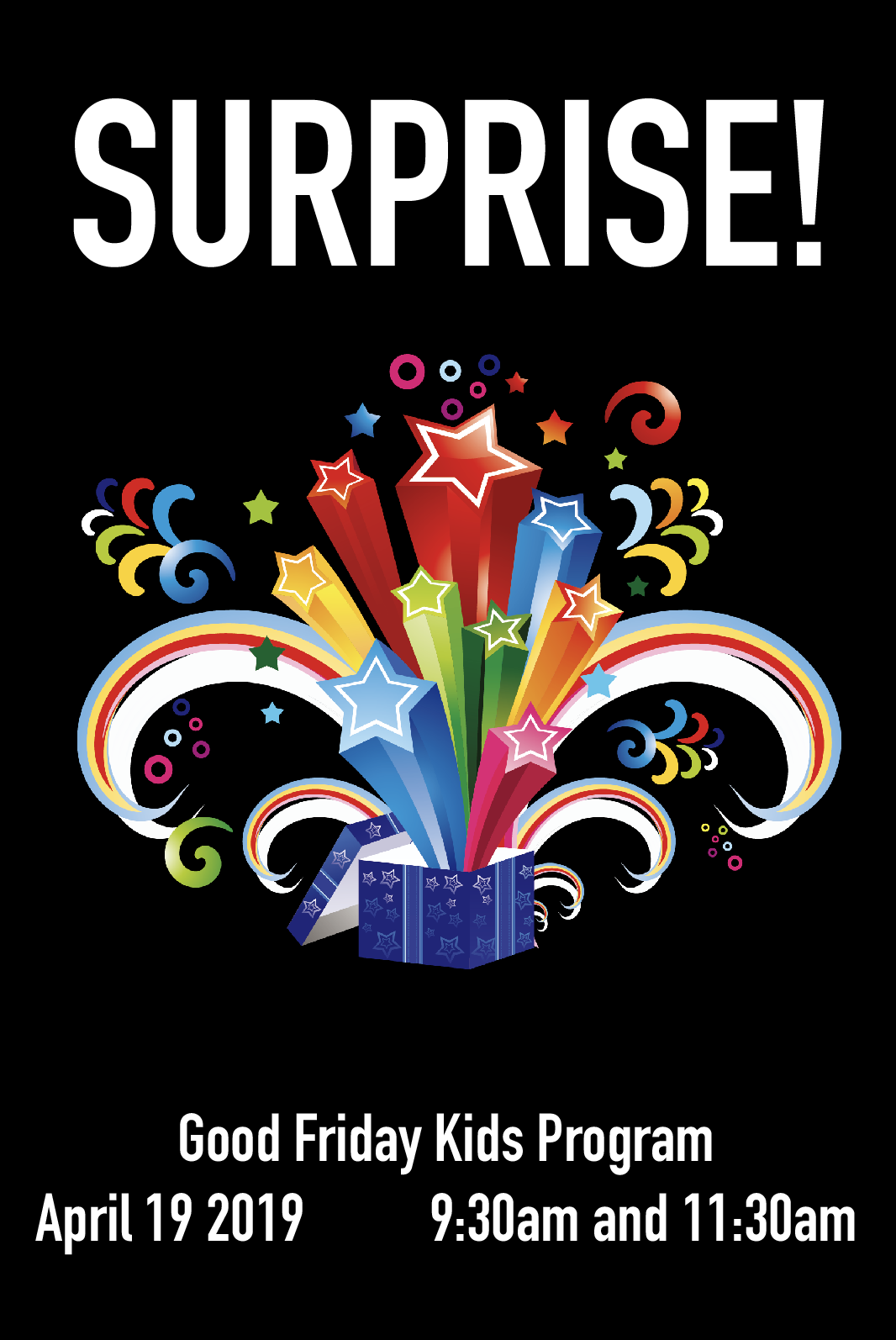 Friday, April 19, 2019, 9:00 AM - 12:30 PM
Surprise!!
Have your kids join us Good Friday morning as we explore the "Surprises" of Easter weekend with Calvary Kids (JK/SK - Gr. 6) downstairs in Fellowship Hall.
This interactive morning will celebrate the resurrection of Jesus through music, games and storytelling in a time that will be full of surprises.