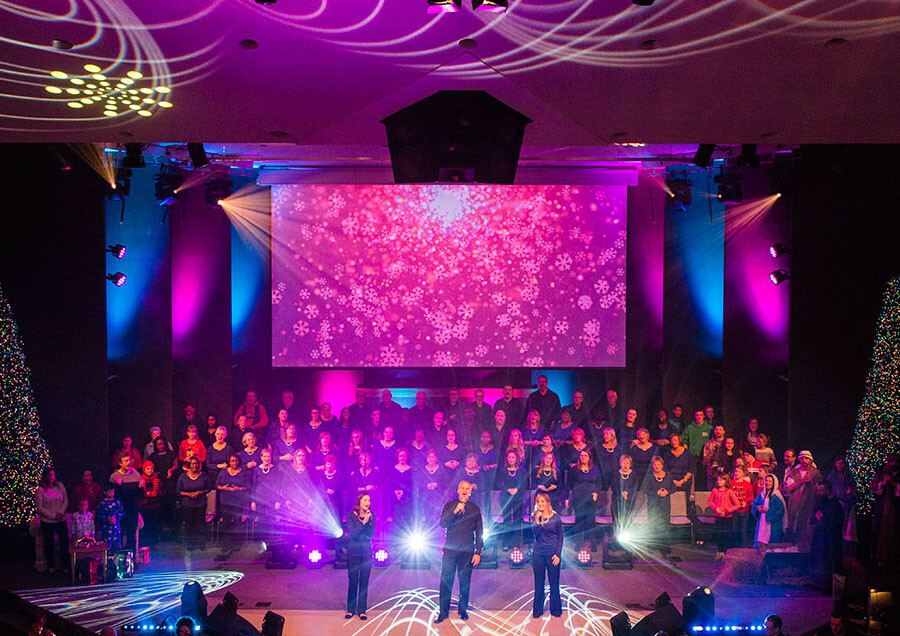 Sunday, August 12, 2018, 9:00 AM - 12:30 PM
---

Due to the construction taking place in the main auditorium for the GDE project, we will be having two services this Sunday at 9AM & 11AM at the 301 Campus.


Spark City for gr. 1-5; gr. 6, 7, 8 WR&C ; and the nursery will remain at the 300 Campus.


---
"We meet weekly to experience the power and presence of God in community. Our goal is to please God as we sing, pray, give and study God's word together. We use creative arts, technology and current musical styles to support our worship gatherings.
John 4:23 - Yet a time is coming and has now come when the true worshipers will worship the Father in spirit and truth, for they are the kind of worshipers the Father seeks."
Where We meet
What to Expect
How should I dress?
There is no specific dress code at Calvary Baptist Church for those attending. Our ministry leaders and many of our church family dress in anything from casual denim to business-casual to more traditional "Sunday" dress. Our main goal is that you would feel welcome and comfortable during your visit here!
Where do my children go when I get there?
We have both children and youth programs available at Calvary Baptist Church. Because the safety of your children is of utmost importance, all ministry workers go through background checks and receive training.
When you arrive, please visit one of our check in stations and we will have someone there to help you find the appropriate group for your kids.
We also have a nursery for the youngest children who attend.
Children 4yrs and up will join you for worship in the main auditorium and then will be dismissed to their program during the service.
How early should I arrive?
We suggest that you arrive 20 minutes prior to the service. This will allow you to park and check your children in. We have 2 worship services on Sunday morning, one at 9:00am and a second service at 11:00pm
Do I need a Bible?
If you own a Bible you will want to bring it. Our pastors refer to it often – and we encourage you to use it as your life-textbook.
Our pastors teach from the New International Version Bible (NIV). If you have another version you are used to or prefer, bring it along. The differences from version to version are mostly minor. Having an NIV will simply make it easier to follow along when our pastors read or point out the wording in a particular verse or passage.
Staff Beliefs Mission & Vision