Unlimited
Are You Living By Faith or Believing in God?
Isaiah 7:1-25
If you do not stand firm in your faith, you will not stand at all (Isa. 7:9).
God wants you to trade your fear for faith and here's how
1. You are part of a long line of forever (2, 13)
You are commanded to keep watch (be careful)
keep calm (over your emotions)
not be afraid
not to lose heart
Don't hire contract mercenaries from a finite kingdom when you are already a child of the King of all kings (2 Kings 16:8)
2. You have to cross the line from religious, fair-weather faith to faith-filled (9-13)
Religion is believing God is …
Faith is acting as if God is a rewarder of those who diligently seek him (cf. Heb. 11:1)
Signs are God's gracious way of breathing life into our wilting faith.
The way we treat a 'sign' doesn't create faith that isn't there; it confirms what is there.
God didn't invite Ahaz to engage in forbidden tests (Num. 14:22; Deut. 6:16); he was offering him the grace to act in faith.
3. The Sign: Never forget Who is with you (14-17)
You can either have Immanuel or whatever else in which you trust; you can't have both.
It is fatal to view God as inadequate because he will give you over to that which you trust.
4. When you are up against it, look back and rest in what God has/can do (14).
Prophetic fulfillment in the past is designed to confirm that faith exercised in the present will be rewarded now and in the future.
The sign of Christmas – God with us
The sign of Easter – resurrection over death
Points to Ponder …
-Do you think God first?
-Do you actually trust God over convenient alternatives?
-Do you hide your lack of faith behind the public face of your religion?
-Do you look for a word from God in decision making/ problem solving?
-Can you really say you are a person of faith or are you more characteristically a person of your time?
Series Information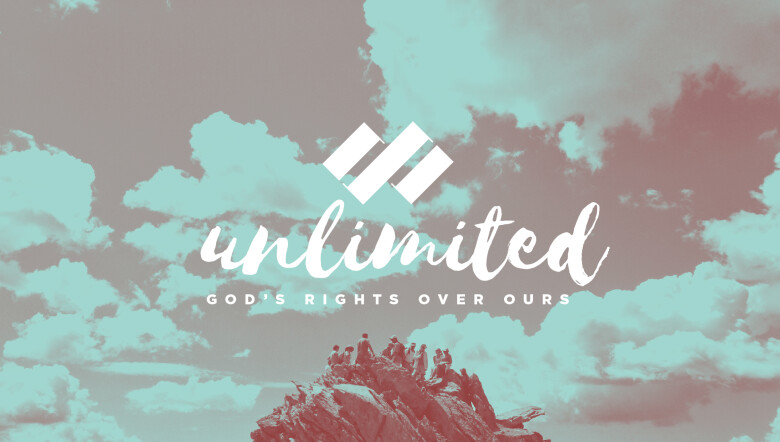 We, as a culture, are so concerned about what our rights are; but what are God's rights?