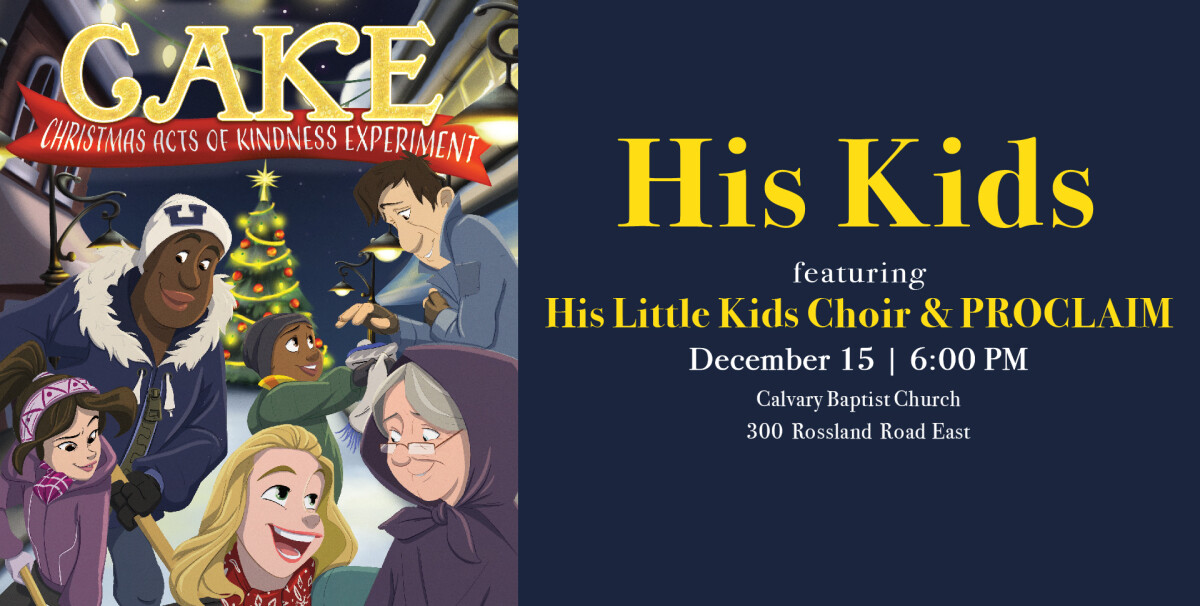 Sunday, December 15, 2019, 6:00 PM - 7:30 PM
It is finally Christmas break and the kids are out of school! Now the real fun begins … except the teacher gave homework! But along the way, a group project becomes much more to a group of kids than they could have ever imagined.
Join along as they embark on an exciting experiment that will change the way they experience Christmas forever. God's kindness proves God's love for us and is at the root of every detail of the Christmas story!
Event is FREE to attend!