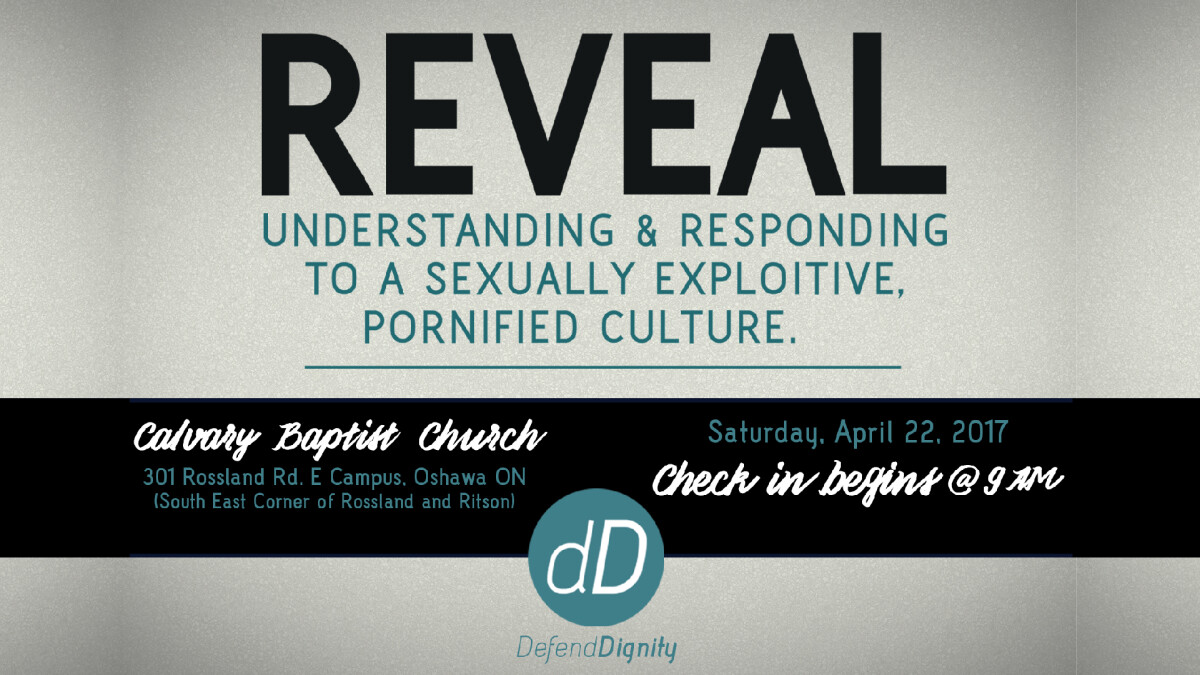 Saturday, April 22, 2017, 9:00 AM - 12:00 PM
Awareness Advocacy Aid
The event will include a plenary session as well as your choice of two of the following three seminars
1. Parenting & Porn
Debbie Pond
Retired RCMP Officer
In a world full of multiple communication devices, how do we keep our kids safe from the dangers of internet pornography?
2. The Effects of Porn on Relationships
Daniel Komori
Associate National Director of Journey Canada
Porn addiction is a critical issue in relationships. Broaden your understanding of sexually addictive behaviours and learn about tangible solutions that lead to change.
3. Circle of Response
Glendyne Gerrard
Director of Defend Dignity
With Katarina MacLeod & Sheila Howlett
Churches want to help exploited people, but where do they being? Find out practical ways you can get involved to make a lifelong difference in someone's life.
This event is free, but please register at Defend Dignity's website: