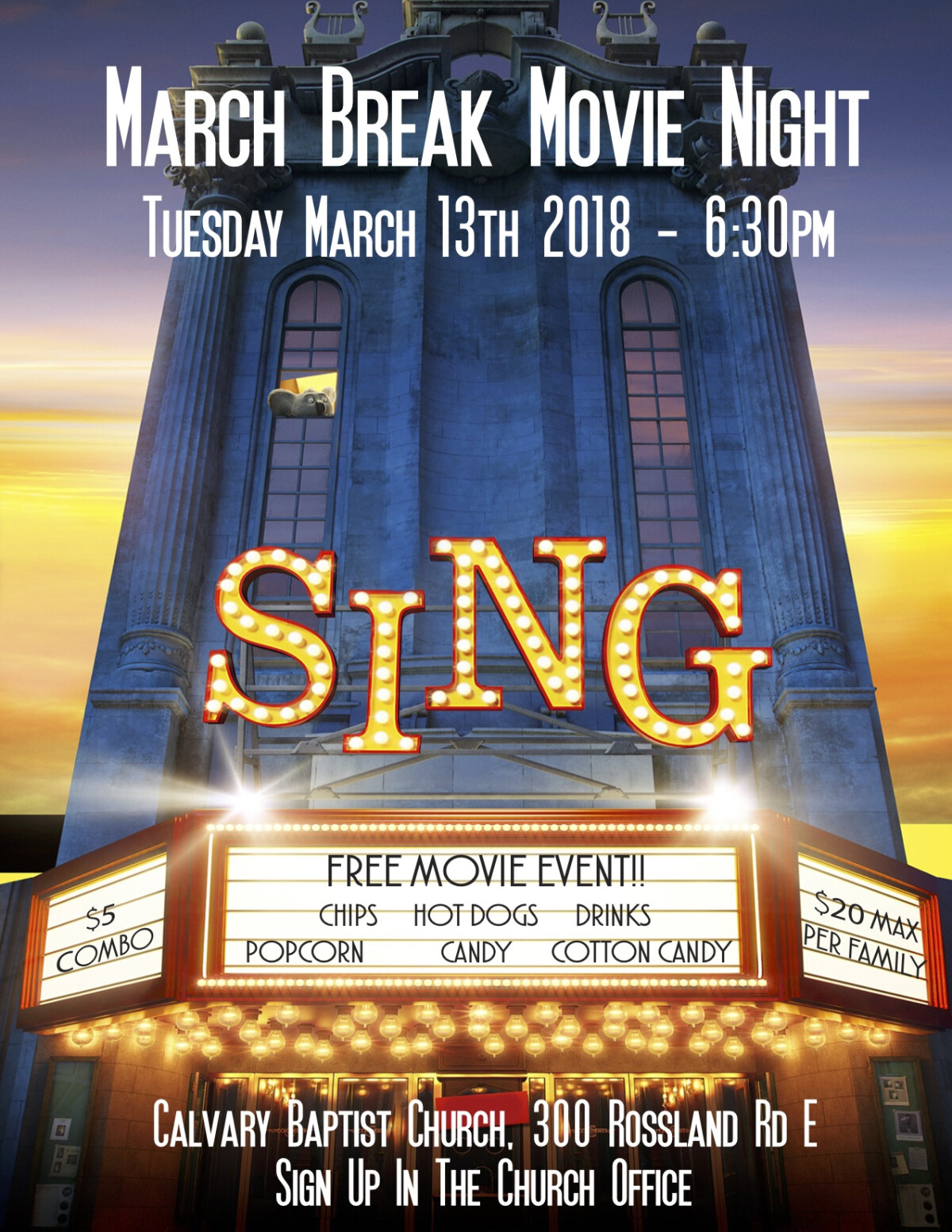 Tuesday, March 13, 2018, 6:30 PM - 8:30 PM
Come and celebrate March Break with us on Tuesday night, March 13th for a free movie event that the whole family can enjoy!
We will have hot dogs, popcorn, chips, a candy station, drinks and cotton candy available for purchase with all proceeds going to the Calvary Youth Bolivia Missions Trip.
Make sure to sign up here: http://vid.us/5vglr5 or at the church office and we hope to see you and your family there!!