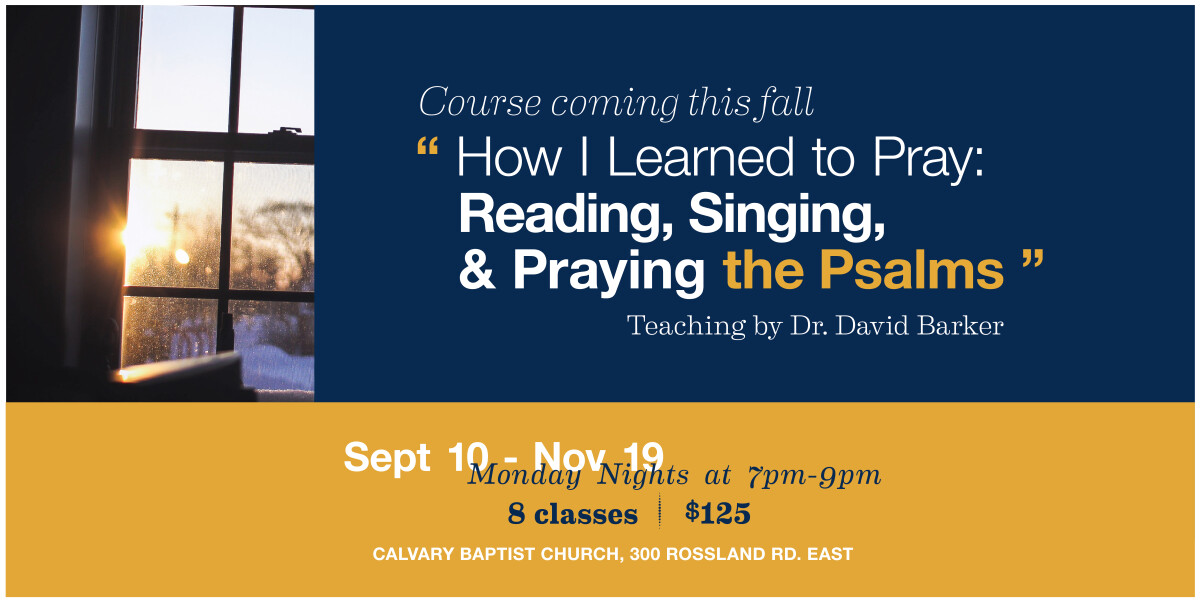 Every Monday, from 09/10/2018 to 11/19/2018, 7:00 PM - 9:00 PM
Course Coming this Fall
As part of our Discipleship Pathway, we are pleased to be hosting an elective on the Book of Psalms taught by Dr. David Barker this September.


What did Paul mean when he said that the church was to speak to each other in psalms, hymns, and spiritual songs? What place did the psalms have in the life of faith for both Israel and the church? How can we learn to pray and worship by using the psalms?
This brief course will give a basic introduction to this important book of the Bible so that we can read and understand it better. Further, it will help us as the people of God, the church, to pray in the full breadth that the psalms teach us to, and to worship and praise using all the voices that God asks us to use as a gathered worshipping community.
Monday Nights / 8 classes / 7PM-9pm