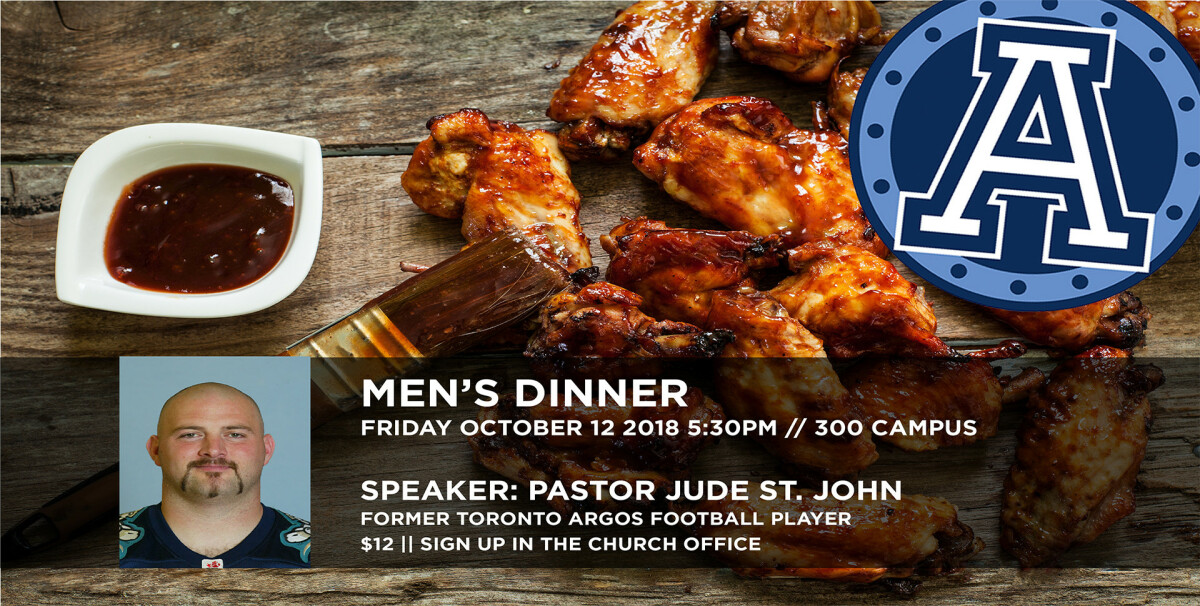 Friday, October 12, 2018, 5:30 PM - 8:30 PM
Join us on Friday, October 12th as we welcome former Toronto Argonaut and Pastor Jude St. John from West London Alliance Church to speak at our Men's Dinner event.
Pastor John came to know the Lord while playing professional football and is an avid learner of theology. After winning the Grey Cup in 2004, he retired and became a teacher before moving into fulltime ministry in 2013.
Invite your friends to come and hear a great message as we join together for a night of wings and fellowship at the 300 Campus.
$12.00/person - please sign up at the church office or by following this link to sign up online: